SUSAN DEVENEY
Susan Deveney is Founder and CEO of the leading national divorce mediation training company in the United States and has devoted decades to promoting the highest professional standards among mediators. She has designed litigation prevention systems, trained thousands of mediators, and mediated complex marital dissolution cases and business disputes.
Ms. Deveney has authored The Mediator's Guide to Writing Effective Memoranda of Understanding and published numerous articles on conflict resolution, employee retention and engagement, mediation and other professional topics.
A pioneer in the mediation industry, Ms. Deveney also has also led a highly successful career litigating cases in business, banking, insurance, manufacturing and other industries. She has practiced law as a member of the State and Federal Bars in Massachusetts, Rhode Island and Florida.
Ms. Deveney graduated summa cum laude the University of Bridgeport (B.A. Psychology and Political Science), Suffolk University Law School (J.D), and Roger Williams University Conflict Resolution Program.
KEVIN HAGAN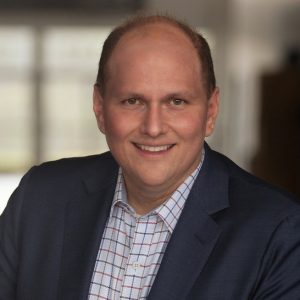 Kevin Hagan brings over 20 years of executive experience to the American Association of Mediators. Most recently, Mr. Hagan served as Chief Executive Officer of the American Diabetes Association and President & CEO of Feed the Children, a global humanitarian relief and development nonprofit.
Mr. Hagan's background in mediation began as one of the original team members that created the United States Postal Service's mediation program, REDRESS, which mediated approximately 30,000 workplace and discrimination cases annually and addressed significant workplace climate issues that occurred in the late 1990's/early 2000's at the US Postal Service. After two years on the team, Mr. Hagan was promoted to national program manager for the REDRESS program. During his tenure, the REDRESS program won international acclaim and received an Office of Personnel Management Award and an Innovation in Government award.
Mr. Hagan's education includes a master's degree in International Affairs from American University in Washington, D.C., where his studies focused on international law and peace and conflict resolution. He also holds undergraduate degrees in Political Science, History and German from Mercer University in Georgia and completed executive education in Nonprofit Management at Harvard Business School.
MICHAEL HAGOPIAN
Mr. Hagopian is Lead Litigation Counsel and Manager of the Northeast Litigation Department of a multistate law firm.  His practice includes appearances before all state and federal courts in the State of Rhode Island and the Commonwealth of Massachusetts, as well as the First Circuit Court of Appeals and the United States Supreme Court.
Michael is a member of the Rhode Island Bar Association and is an active member of the Title Standards and Practices Committee and a frequent instructor on Commercial Law for CPA exam candidates.  He has also been an instructor and guest lecturer in both Basic and Advanced Mediation Training Programs in the Northeast.
Mr. Hagopian is a graduate of Syracuse University (B.A. Economics), the University of Bridgeport School of Law (J.D.) and the University of Rhode Island (M.B.A.).  He is Northeast Regional Director for the Society for Orphaned Armenian Relief, an international charitable organization that provides humanitarian relief efforts to orphaned Armenians worldwide.
Hon. ROBERT W. O'DONNELL
Honorable Robert W. O'Donnell is a Philadelphia-based attorney and a former Speaker of the Pennsylvania House of Representatives and a Senior Fellow with the Commonwealth Foundation for Public Policy Alternatives.
Mr. O'Donnell has served as a member of numerous public boards and commissions in Pennsylvania, among them the Federal Home Loan Bank of Pittsburgh, the Board of Trustees of the University of Pittsburgh, the Chesapeake Bay Commission, the General State Authority, the Milrite Council, and the Philadelphia Port Corporation Board of Directors.
Mr. O'Donnell has also conducted study programs for the University of Pennsylvania Graduate School in the Republic of Ireland, Northern Ireland and Japan. He currently participates in the Department of State supported International Visitor's Council, hosting legislative, business and government leaders from around the globe, including delegations from Argentina, Brazil, Canada, China, Croatia, Japan, Italy, Korea, Portugal, Poland, Spain, Slovenia, Tunisia, Uzbekistan, Uganda, the United Kingdom, and the European Union.
Bob is a graduate of Temple University and its law school and attended The Hague Academy of International Law. Honorary degrees have been awarded to Bob by Arcadia College and Philadelphia University. He has received many public awards including citations from the Pennsylvania League of Cities Service and Common Cause.
MAYRA SILVA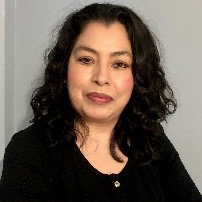 Mayra Silva, Board Secretary, has exceptional experience as a bilingual Executive Assistant in both the manufacturing and professional services industries.  Ms. Silva's expertise in administration and management consulting has been invaluable in her work as Chief Administrator of Conflict Resolution Training, a national mediation training company where she has worked since 2013.
Educated in Mexico, Mayra has travelled extensively and has lived in the United States for twenty-seven years.